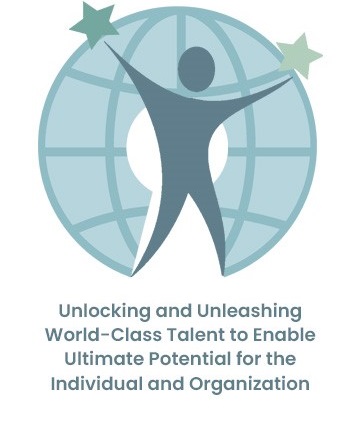 Global Recruiters of Buckhead (A Forbes Top 25 Professional Search and Top 20 Executive Search firm) is a recruiting and executive search firm, offering technical, professional, staffing, and executive search services to the corporate community, small businesses, and private equity organizations.
In addition, we provide human resources, management, leadership, Diversity, Equity, & Inclusion consulting. We are uniquely positioned to partner with you to execute and implement the strategies that erupt from the consulting. We deliver this value via strategic coaching, training, leadership development, and delivering thought leadership through engaging and motivational seminars, lecturers, and mastermind sessions.
Partnering with Global Recruiters of Buckhead is a winning partnership - we deliver.
Our promise and value proposition: Unlocking & Unleashing World-Class Talent to Enable Ultimate Potential for the Individual and Organization
What Makes Us Different?
When it comes to job placement, we are laser-focused on delivering time-saving opportunities and accelerating the closure of your current and future talent gap. The result? Long-term, sustainable results that improve the top and bottom line, your employee & customer value proposition, and strong returns for shareholders.
Partnering with Global Recruiters of Buckhead is a winning partnership – we deliver.
Our Diversity, Equity, & Inclusion division provides strategic coaching, thought leadership, and strategy development on quickly attracting, retaining, and developing top-tier talent to companies and organizations who are proactively searching for long-term team members. We specialize in placing diverse Sales, Marketing, Engineering, and Business Development Professionals across all industries and private equity.
Nationally Recognized
Our Global Recruiters Network delivery has been recognized by Forbes for seven years in a row as one of America's Best Executive Recruiting Firms. In 2021, GRN partnered with companies and organizations to successfully place over 2500 professionals and executives.
Our Unlocking and Unleashing Talent Methodology helps to create and facilitate a strong talent match and win-win-win outcome. Our methodology is rooted in integrity, trust, transparency, intentional & granular listening, and relationship-building.
Make Your Move
Roles we successfully Unlocked and Unleashed world-class talent into:
Chief Revenue Officer, Chief Operating Officer, Chief Executive Officer, President
Division President, Division Vice President, Global President
Vice President, General Manager, Senior Sales Leader
Senior Vice President, Director of Operations, Director of Sales
Chief Customer Officer, Chief Diversity Officer
Sales Leadership: District, Regional, Area, Country, International
Business Development Leadership: District, Regional, Area Country
Engineering: Oil & Gas, Operations, Engineering Manager, Sales Engineer
Technical Sales Leaders, Technical Sales Director, VP Technical Sales
Marketing: General Manager, Vice President, Chief Marketing Officer, Product Manager
Senior Director of Sales & Business Development
Senior Project Engineer: Oil & Gas, Energy
Petroleum Engineer
Mechanical Engineer
Chemical Engineer
Process Engineer
Director, Energy & Sustainability
Director of Sustainability
Development Manager Energy & Sustainability
Senior Business Development Manager Clean Energy
Renewable Energy Manager

Global Recruiters of Buckhead delivers services via three methods:
Priority Retained or Engaged
Exclusive or Matching Contingency
Preferred Vendor Project Collaboration
Working together, we will align the best method for your search.